Our dynamic CTA facilitator team has designed a support programme to give discerning university CTA repeat students the necessary tools to not only pass their final CTA examinations but also understand where and why they were not successful in prior attempts.
It is really about finding your why, and identifying individual problems so you can address and fix them.
You know the work, it's about proper implementation.

Our University Generic programme provides extra tuition and support to CTA students who are registered with an accredited university OR anyone who simply wishes to revise the current CTA syllabus. EBSdotCOZA - Edge is not an accredited university.
REGISTRATION
STUDENT PORTAL REGISTRATION
UNIVERSITY EXTRA LESSONS - POSTGRADUATE

TERMS & CONDITIONS - DOWNLOAD


TRY BEFORE YOU BUY REGISTRATION
#GetTheEdge over #2024CTA by Completing the contact form by clicking here
- Free access from 29 January 2024 to 29 February 2024 #trybeforeyoubuy
Why choose EBSdotCOZA - Edge?
Our dynamic facilitator team with over 25 years of lecturing CTA students has spent countless hours developing a programme with the the repeat student in mind.

The sole purpose is to address issues raised by these students over the years through various feedback sessions conducted by our team.

Some of the key factors below were developed and applied after this research.

What repeat candidates need.
- Flexibility to study any time – day and night.
- Focus on SAICA ITC examinable pronouncements and competency framework
- High-quality lecture material
- Learn how to implement standards and legislation
- Lazer-focused tutorial sessions that enable you to find your why and address it
- Facilitators who have experience at accredited universities
- Facilitators who have experience in setting both CTA and ITC exams
- Helpful email consultations
- Last but not least, positive and focused learning environment designed with you, the student, in mind to #GiveYouTheEdge over CTA

What do our programmes include?

CTA Support - University Generic
- All CTA Modules Support – Topic driven
- *NEW* Laser-focused Tutorial Sessions
- Consultations and interaction via Google Classroom with lecturers and classmates
- Online recorded lectures – both previous year and current year
- Simulated exam sessions with memos
- Detailed Weekly work plan
- Detailed PDF note pack
- Supplementary Support Programme (if required)

Note: Standard classes are completely online
Access the classes from anywhere with an Internet connection at any time.
For copyright purposes, videos cannot be downloaded.
Our facilitator notes can be saved and printed for your own personal use.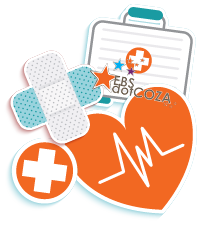 Concerning face-to-face interaction
The return to face-to-face lectures or tutorial sessions for CTA modules in 2024 will be subject to demand and in a hybrid form.
Face-to-face lectures or tutorial sessions will only be scheduled and priced once we have a clearer indication of student demand and feedback. Our tried and tested online system remains the base and an additional fee will be levied for face-to-face interaction if interest is substantial.
If you wish to know more about this, please feel free to email This email address is being protected from spambots. You need JavaScript enabled to view it. or call (011) 038 - 5300
Payment terms
EBSdotCOZA Standard Fees Payment Plans - Available from January 2024
• Fees may be settled in full or on terms.
• The 5% administration fee is applicable where payment is made in 4 instalments, the first instalment on registration and the remainder payable by April 2024.
• The 10% administration fee is applicable where payment is made in 7 instalments, the first instalment on registration and the remainder payable by July 2024.
• 12-month terms option available through Mobicred. Terms & Conditions apply.
• There will be no extension of payment instalments, students registering after instalment dates have commenced will have recalculated fees over the remaining
terms/months allocated to specific payment plans.
• There will be an administration of R300 fee levied on declined/bounced Payfast collections for which the student will be liable and must be settled along with the amount in arrears before access is granted again.
• The administration fee of 10% will be waived if the account is settled in full by 28 February 2024. (excludes Mobicred)
Click here to see our step by step on how to pay over terms using Payfast or Mobicred
Mobicred Payment Plans (Available)
• Fees may be settled on terms over 12 months.
• Payment on terms carries an administration fee calculated on the individual's personal credit record.
• Payment plans are subject to Mobicred terms and conditions.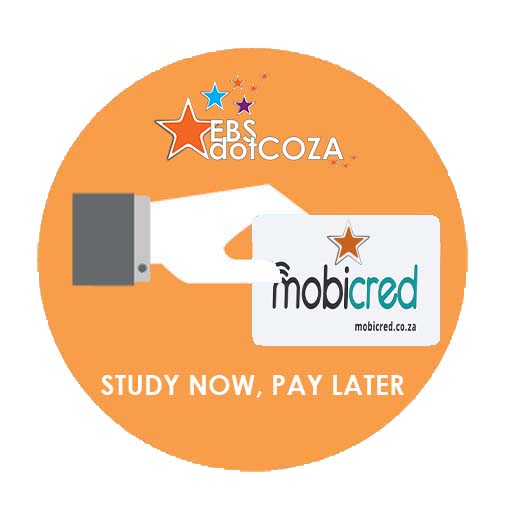 I am waiting on my results, now what?
Our suggestion is that you register for the modules you believe you will be doing next semester/year.
Should worst come to worst, we can easily change the modules or credit your account.
Can I have an invoice for my employer?
If you require an invoice simply email This email address is being protected from spambots. You need JavaScript enabled to view it. with the following details:
- Employer details (Name, address, and Vat number)
- Which modules you would like invoiced
Our suggestion is to register, pay, request an invoice, and claim back from your employer to avoid disappointment.
Banking details
Name: EBSDOTCOZA (PTY) LTD
Bank: FNB
Branch: Sandton City
Branch Code: 254605
Account Number: 62872117190
How to register?
For your convenience, you may register via the student registration portal.
If you find you experience difficulty please feel free to contact our admin team.